Live streaming in video marketing Oh my god, live streaming, this brand, of course, is not this year, it is enough a long time ago, but it works great so far, be sure use it. Why do people even watch live broadcasts? Well, for me personally, this is some kind of participle to that what happens is curiosity from what is somewhere now at the moment, and it is interesting to press. In addition, to the person who conducts the direct broadcast more trust because he must have great experience and expertise in order, for example, to answer to questions. It is much more difficult to broadcast live, it cannot be overwrite, that. To stumble, to be mistaken. But the trust in such people is much higher. Maximum interactivity on live broadcasts interaction with users and you can ask questions. This is the main plus if you have some kind of informational product and you share some usefulness. For example, there was a course on Jenios Marketing, and I ask, How do their lessons go, are they live broadcasts? No, we just have a record.
It strained me, two months have passed and they have already started live broadcasts, lessons. This means it is in demand. This means that people are more interested in asking questions and interacting. with a teacher, with a master in real time. And the plus of the live broadcast is to get in through key queries. Take YouTube, for example. We choose a specific keyword, high-frequency enough, and who are looking for and doing a broadcast for it every day. We sharpen the description for it, more, of course, works headline and we are in the top 5 or top 10 of YouTube, if the user clicked on this keyword in search and, he will see our live broadcast. Naturally, there will be a signature, a live broadcast, he it will be interesting what is broadcast on this topic in this moment. Thus, social networks collect additional free audience for us. And in principle, for social networks it is important that as long as possible watched live broadcasts, they develop live broadcasts inside their services, and gain as much as possible users who may be interested in this, and it's worth using it. For example, on Facebook, we show a live video, at a certain point in time we have, for example, 100-150 views, in general, how many users have watched us within an hour, then it will be 1000-2000, well, already better.
In fact, Facebook, when the broadcast ends, will still catch up with users, subscribers of your group, and show this live broadcast to others, and you will get 5000-7000 views more. This is wonderful and this is already the result. Moreover. Free tool, that's great. Thus, you can show broadcasts separately without problems, no problems in VKontakte, in Facebook, on Instagram, classmates go well on YouTube. If you want to show broadcasts at once to all social network at the same time, you can understand obs program, for these same broadcasts, or contact to a freelancer, to an agency that can organize the broadcast. I think this solution is better. To summarize, live broadcasts are an opportunity to receive additional free traffic in social networks. In addition, it is much more effective because you interact with the user, and trust in you is much more than it's just a recording. Video funnels. For a year now, there has been a boom in automatic sales funnels.
It came to us from America and the essence of these funnels is that we do not sell directly, but sell through several stages, inciting our client to purchase. And showing ads, spending money only on those who interested in this product. There are such funnels in e-mail marketing and sales. through the website, the Internet, vending, etc. And here you can also actively use video. I will now tell you about a rough diagram of how this can be done. via facebook. On Facebook, we create the first video where we tell about the problem that exists and how it can be solved this problem, about the ways. At the same time, we do not brand this video, we do not mention about our company, just giving usefulness.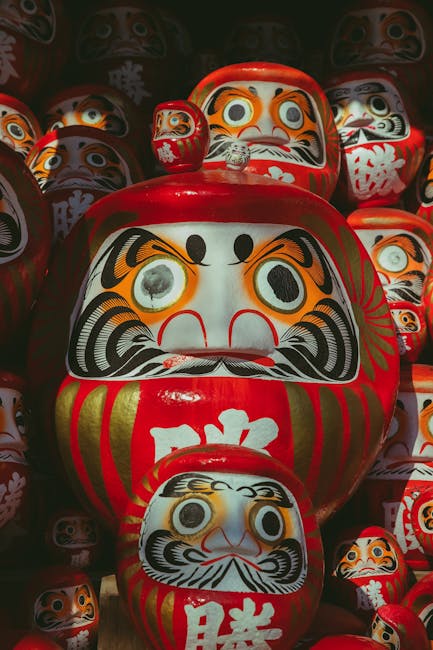 And we are doing an advertising campaign for coverage. Those. maybe 1-2 views for the maximum amount people, but naturally targeting your audience. Why do we do this, to calculate those users, who are interested in this video, watched its more than 50-70% or until the end. And we show the second video only to those people who interested in the first video.
In the second video we show the company logo, again denote the problem, we denote it in the same way solve, but from the point of view of our company. How we do it, what cases were, what methods used, saying, use, again giving usefulness, but already introducing a person to our company. This is the second stage, and again, those who watched 50-70%, we are showing the third video, which will already be selling. For example, here we know that you watched the previous one our video, where we talked about this and that, and if you have desire to save your time, you yourself will do half a year, we can solve the same thing, because that we have worked it out in a month or two. To do this, these are the advantages, we can do it like this, read more on our website, i.e. specifically selling video. Thus, a working video funnel is obtained. Once again, the advantages are that we do not sell head-on, right away, and we warm the audience, we spend the budget as much as possible for those people who are interested in these videos.
On YouTube, unfortunately, while targeting the audience, who has watched a certain amount of time, on facebook you can. Therefore, implement on Facebook, make detailed analytics customize your site, and you will be happy..