Using Digital Marketing Tools to Improve Customer Service
No matter what business you are in, you can use a few digital marketing tools to improve your customer service processes. It doesn't matter if you are a small business with employees or you are a solopreneur.
Having systems for how you do things in your business is a good step in the direction of being a world class business in the eyes of your existing clients and your potential future clients.
Not all digital marketing tools have a cost associated with them. As a small business owner trying to stand out, thrive and grow in today's environment, you should always be thinking about the experience of those who do business with you or come to you for solutions.
For example, if you are a salon owner and you are too busy to do every little thing, you can still stand out in the minds of your customers by implementing a process that only requires a little input from you and the rest is handled by automation.
Recently, after a conversation with a salon client, where we were discussing ways to keep her Google reviews fresh and up to date, I asked her to let me try something to weave review requests into her processes so that she could stay focused on her work while still making the client feel cared for after the service was completed.
Using Digital Marketing Tools for Improving Customer Service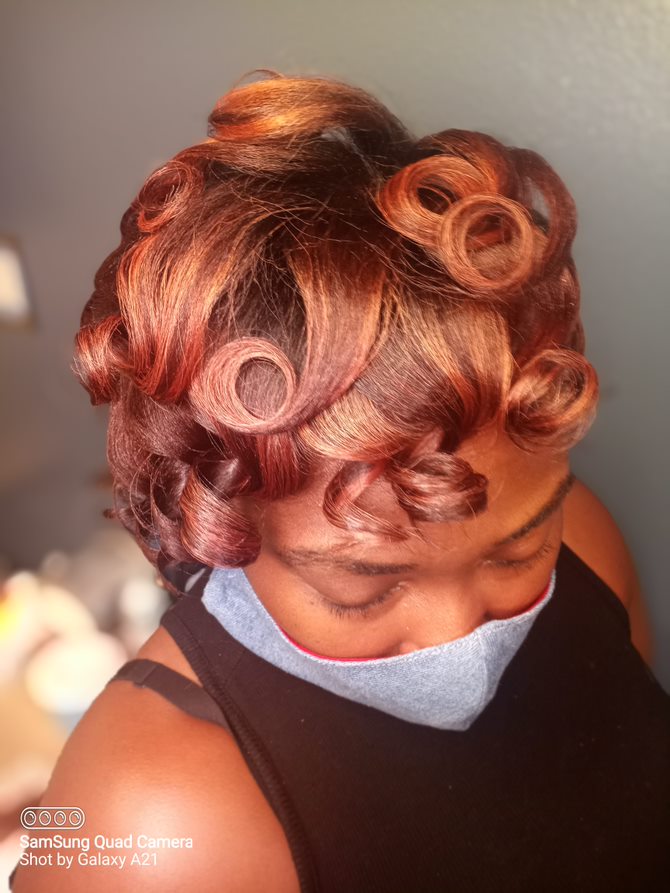 I asked the client what she thought was a good amount of time to let pass after the client left the salon to ask for their review. She said within an hour.
I created a Google form for my client that she would fill out from her phone in the last 15 minutes of finishing that client. The form asks her to input the client's name, hairstyle selected, mobile number and email address.
I then connected that form to Google Sheets, Twilio, and an email autoresponder using a custom zap I created at Zapier.com. The instructions I programmed in were:
Once form is submitted in Google forms, the answers will automatically populate a row in Google Sheets.

Then Zapier instructs Twilio to send an SMS/text message to that client's phone after a 30 minute delay thanking them for choosing us and asking "How did we do?" and including a link to the salons Google reviews page so they can just one-tap the link to leave a review on Google.

The final instruction given is for the email address to be entered into an automated email (pre-written) that goes out later to follow up with tips to maintain the hairstyle they selected. That's it!
System In Place
So now my client has a "system" in place that only requires her to take a 1 (one) minute at or near the end of the client's service (filling in the Google form) and then carrying on to her next task.
She no longer has to worry about the fact that she doesn't have a human receptionist. Google forms and the other tools mentioned can take care of it.
She now has a follow-up system designed to make her clients feel seen and heard by asking them about their experience + a system in place to collect reviews at an "ideal" time and keep fresh reviews–all on autopilot.
This is an example of how a small business owner can use a few tools of digital marketing to improve their customer service and thus, the customer experience.
How Much Did It Cost?
Google Forms cost $0
Zapier cost $0
Twilio cost $25
Google Sheets cost $0
So as you can now see, using the tools of digital marketing are not always expensive. Sometimes it's just a matter of being creative and imaginative and finding the right tools to make it a reality.
What else can you use to improve your business' customer service?
Another example would be a wine shop owner who only has time to speak with her customers in person or via email, but not both. She wants them to feel seen and heard by thanking them for their purchase and asking a standard question, but she also wants to/has to move on to the next customer.
There are also inexpensive ways of doing this. I asked her to create another Google form that would be filled out upon purchase or pickup of wine asking "was everything OK?" and then it goes into a spreadsheet uploaded to Dropbox where she can access it later.
This same process can be applied in many situations where you'd like to connect with customers and earn their loyalty, but don't have the time or energy during your busy days.
Having a way for customers to rate your service as well as feel heard as they transition from customer experiences into life as every day people can go a long way in building relationships and ultimately sales opportunities.
Google forms is a great, free way to start this process.
Working ON your business is just as important or more–than working IN your business. I'm here to help you do that. Book a free introductory meeting at: https://log2app.com/booking/service/90/frederickwebb